When you suffer a devastating loss, be it fire, smoke, storm damage, water damage, sewage, animals, vandalism or trauma, you want to be able to get in touch with someone who can respond to your needs promptly. Our responsiveness has made us one of the leading fire restoration companies in the Burlington, NC area, offering unequaled service. We can respond anytime, 24-7, 365 days a year.
With more than 30 years in the restoration industry, First Call Cleaning and Restoration is prepared and fully equipped to handle any type of disaster. We hold an Unlimited General Contractors license, and we are an IICRC Certified Firm.
Common Problems We Fix as a Water and Fire Damage Restoration Company:
Smoke or Fire Damage Restoration 

During the course of a fire, smoke and soot will cover all types of surfaces in the home. Sometimes this makes the home unlivable. First Call will assess the situation, document the damage, and start the clean-up process. We'll even work with your insurance company and guide you through the entire process.
Water Damage Restoration
Water damage can negatively affect the entire structure of a home for years to come. Experience as a water damage restoration company has enabled us to obtain the most modern drying equipment available. First Call professionals have also had extensive training to handle all types of water damages. All of our water technicians are certified and follow the standards of the IICRC ( Institute of Inspection, Cleaning and Restoration ). Our family values, attention to detail and professionalism have made us the leading water restoration company in the area.
Sewage Clean Up
Sewage damage needs to be cleaned quickly and correctly to prevent the spread of harmful bacteria and germs. When sewage is involved, our number one priority is the safety of our employees and the occupants of the building. Our techs are trained and ready to handle any type of sewage damage. First Call Cleaning and Restoration always follows a standard of care written by the IICRC ( Institute of Inspection, Cleaning, and Restoration ).
Emergency Board-Up Services
Regardless of the type of damage, there may be a need to secure the property. First Call is fully prepared to provide any type of board up services. We can tarp a roof, secure a door or window, or board up the whole house if needed.
Construction and Changes During a Claim
A question presented to us on occasion is: Can we remodel while you are cleaning up from a fire? The answer is yes!  We can help with all construction needs, even during a claim. We can separate what the insurance will cover compared to what you want to do outside the claim and bring it all together.
We specialize in remodeling, high-end kitchens and bathrooms, and everything in between. Our unlimited license allows us to provide any type of construction services, and our staff will keep you up to date on everything taking place in the home.
Another question commonly asked is:  Do you offer construction services outside of insurance claims? The answer is yes! We specialize in working with any type of project. Our understanding of your home from the inside out allows First Call to be a great choice for any type of remodeling need. We specialize in handicap-accessible bathrooms, high-end bathrooms and kitchens, and everything in between. 
Why Locals Call Us First
24/7 Response Time
We treat your emergency as our emergency. After your first call, we'll have our technicians on site to assess the situation and begin the restoration process so you can get back to living your life in peace.
Works With Your Insurance Provider
We'll work closely with your insurance company to save you the most money and prevent major out of pocket expenses.
Trusted Since 1989
Our local team of certified and trained professionals has been serving Alamance County, the greater Burlington North Carolina, and surrounding areas for 25+ years. Out of 100+ fire damage restoration companies in North Carolina, we are 1 of the only 5% that drug test their employees. As a family owned business, we embrace the values of stellar customer service, integrity, and honesty and all that we do. We'll do whatever it takes to restore a healthy, safe, and productive space where you live and work.
Contact us now for a free inspection.
Fire Damage Restoration Hub: Everything You Need To Know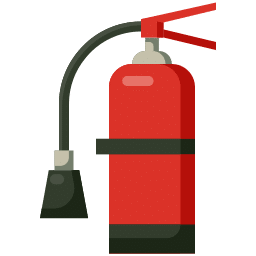 What You'll Learn
Fire damage can be especially devastating, destroying not only valuable items but sentimental ones as well. We'll explore everything you need to know about fire damage as well as details you can't afford to ignore.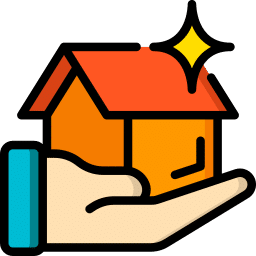 What You'll Learn
Cleaning up after a fire is stressful and overwhelming. But how much do you know about the restoration process? We'll show you how we make it safe to return to your home and an inside look at fire damage remediation.