There are few things more devastating than to have to repair home damage after a devastating fire.
You've lost treasures. You've lost memories.
And we understand that.
Our fire restoration company First Call is always there for you to help you return to your home as safely and as quickly as possible.
Before you hire a fire damage restoration company, there are some things that you need to know. We've compiled them into a list of 10 useful questions you can ask any potential vendors.
Need Fire Damage Restoration? Ask These 10 Questions First
1. What Credentials and Certifications Do You Have?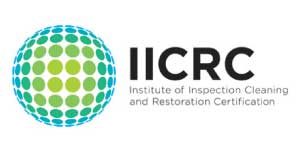 The IICRC (Institute of Inspection Cleaning Restoration Certification) designation is an important one because it indicates that the company has reached certain standards of excellence. Ask the company what accreditations they have, and don't be afraid to ask for specific information about what those accreditations require and what they mean to your project.
Don't be shy to ask the company about being licensed and accredited. After all, they are going to be working on your home or business, and you deserve the best!
At First Call, we are licensed and accredited by several organizations including:
The Building Performance Institute
The IICRC
The Mid South Professional Cleaners Association
The National Air Duct Cleaners Association
If you'd like to know more about these designations, just ask us. We're proud to have many accolades and accreditations, and we'll gladly provide more information.
2. How Long Have You Been in Business?
You want a company with decades of experience in the business, which means they know how to work with your insurance company while providing the highest level of service.
Since 1989, First Call has been offering turn full, turn-key cleaning and restoration services. We've built upon our reputation for excellence for decades, and we're pleased to be able to provide this experienced service to our customers.
3. How Much Experience Do You Have With Fire Damage Restoration Service?
Sometimes, restoration companies may have a more narrow scope of service than you realize. Make sure not only that your group has experience in fire damage restoration, but that they have done several such projects not too long ago.
First Call frequently handles fire damage restoration services on a regular basis, helping area families get back into their homes in a timely and safe manner.
4. Do You Offer Turn-Key Services?
The purpose of a reputable fire and water damage restoration company is to make everything as easy as possible for the client. This means not only offering complete services but being passionate about excellent customer service.
At First Call, we're pleased to be able to offer full, turn-key services for our clients. Just ask us about it!
5. Will You Work Directly with My Insurance Company?
The best restoration companies are ones that will save you the headache of going back and forth with your insurance company. A professional group should have plenty of experience in handling insurance claims and will be willing to work closely with you and your insurance to make fire damage restoration happen in the most complete, safe, and timely manner possible.
At First Call, we're well-versed in dealing with insurance companies. In fact, we'll happily handle all the paperwork and provide all the documentation and details your insurance company requires.
6. Who Owns the Company?
This may seem like an unnecessary question when it comes to fire and water damage restoration companies, but hear us out. Many companies are franchises of large chains, while others are family owned and operated, meaning they have a more vested interest in your community. This can make a difference when you're deciding who you'd prefer to work with.
We're proud to be family owned and operated since our inception. This means our values as a company align with the family values of honesty, transparency, dependability and fairness.
7. Do You Drug Test Your Employees?
This is not as common as you might think. In fact, out of more than 100 fire damage restoration companies in North Carolina, First Call is one of only 5 percent that drug tests employees.
Why?
Because we are guests in your home. We are working with you to recapture some of the comfort and security you have lost due to fire damage. That's why we hold our employees—and our company—to the highest standards possible.
8. Do You Guarantee Your Work?
A company that believes in the quality of its work should offer guarantees. It's important that you ask about this upfront before any estimates are given.
First Call proudly guarantees its work. We do the job right, the first time, and we are always honest and ethical with our customers.
9. Do You Offer Free Estimates?
Again, you should ask your potential company if they give you free estimates. This eliminates any unpleasant surprises when it comes to pricing later.
At First Call, we believe you should know the full cost and scope of the project upfront before any work begins. That's why we gladly offer free inspections and zero-commitment estimates.
10. How Long Will the Project Take?
Your life has been turned upside down, and you're dealing with the stress and uncertainty of tragedy. It's vital that the company is upfront and honest about how long the project will take. The company should also balance the desire to let you return to your home as quickly as possible with the importance of ensuring you're in a safe environment.
At First Call, your safety is our top priority. We also realize that you need to be able to plan and depend upon when you should be able to return to your home. Our process requires that we always provide an honest timeframe of when you can expect the job to be completed.
Why You Should Choose First Call as Your Fire Damage Restoration Service
Fire damage restoration represents much more than mere repair. In many cases, you have lost pieces of your home, and your home is a part of who you are.
That's why we want you to know that we care for your home as if it were our own.
Since 1989, we've been family-owned and operated, providing restoration that is both effective and affordable. We take pride in our work, and we ensure that all our employees embrace our values of transparency, dependability and honesty.
We're only satisfied when we surpass your expectations.
Contact us today for a free estimate and discover why First Call is the right call when it comes to Fire Damage Restoration.